Welcome to the J.C. Wheeler Public Library
The J.C. Wheeler Library is located in the heart of Martin, MI across from the Elementary School and Fire Barn/Township Hall.
MeL is Going Down!
MeL, the book borrow system that we know and love dearly, will be down November 18 through December 18. 
Beginning November 18, no new MeL requests can be placed.  Incoming and outgoing materials can continue to be processed. Currently checked out materials can still be renewed and managed using MyMelCat.. 
December 2-11 there will be NO MEL whatsoever.  Due dates will be changed accordingly. 
B O O K  AND  B A K E   S A L E
The book and bake sale did GREAT and looked so much less cluttered using all the room at the township hall.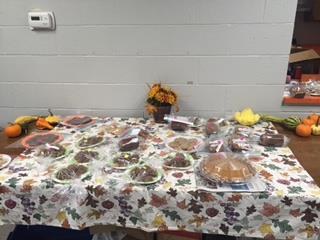 The Friends of the Library are also putting on a raffle for Little Women dolls and the book Little Women.  You can see all the photos on Facebook.
Raffle Drawing is December 21st.
Contact the Friends of the Library for more information.
$1 buys one ticket, $5 buys 6 tickets
All money is given to the Friends of the Library which in turn help the Library purchase special events and things as well as unbudgeted items. 
Come see the display and purchase your tickets at the Library.
Light Up Martin
Click HERE for a registration form.
"Light Up Martin"& surrounding area
Enter YOUR home in the "Light Up Martin" 2015 Christmas Light Contest
Let's dress up our community this Holiday Season. Children and adults alike appreciate seeing their neighborhoods sparkle with the spirit of their neighbors decorating efforts.
Categories:
"Clark Griswold Award"
Blind us with your over the top lights and Holiday décor.
"Through a Child's Eyes"
Create a wonderland of characters, animals and delights for children of all ages.
"Reason for the Season"
Celebrate the nativity with a manger scene and traditional Christmas displays.
*Each Winner will receive a $50 Gift Card and a yard sign to display your victory.
There is a $5 fee to enter.
*You must register to be eligible for judging and prizes.
Registration Forms available at the Village Office, JC Wheeler Library or Online. Register on or before December 1st. "Light Up Martin" begins the day of the annual Christmas Parade Friday, December 4th, 2015. Winners announced by December 21th, 2015. One entry per household. Lights and decorations must be displayed each weekend in December and the week of Christmas. A suggested time to turn lights off is 10pm.
For more information visit www.martinmi.org , Martin Main Street facebook page or contact Tonya Griffis for more details at 269-760-4698 or wife2curt@gmail.com.
Maps for light displays will be available at businesses downtown Martin and online on December 4th.
Follow us on Facebook to keep up to date on fun activities!
https://www.facebook.com/MartinJCWheelerLibrary
Like our Website?  Then you'll LOVE our BLOG.  Check it out and be sure to subscribe to get all our fun posts! 
http://martinjcwheelerlibrary.wordpress.com/
Construction Update
Library construction has begun!  We don't know how long it will last but we do know it's going on! Follow along on facebook and the wordpress blog to get updates.
Book Club
Conversations always go better with delicious food and hot tea.  And there was a lot of discussion on this book.
Book Club will meet November 23rd at 1pm.  You can order a book from
MeL
for this book club gathering.  Bring a dish to pass (we try to go with food mentioned in the book but sometimes we make what sounds good to us instead!) and meet us for what is bound to be a fun discussion!
The Teen Council met on Monday, October 26 to pack Operation Christmas Child boxes and make Haunted Gingerbread Houses.  Haunted Gingerbread Houses look a LOT easier on Pinterest.  You won't want to miss our upcoming Teen Council events.  Our next event is a FIELD TRIP!  Woohoo!  We will be going to the Archives on November 14th.  You can pick up a calendar of events at the library! 
Toddler Time is back and as fun as ever.  Meet us on Tuesdays at 10:30am.
Story Time for K-6th is back!  Join us on Saturdays at 10:30 am to listen to a book on cd (right now it is the radio dramatization of The Secret Garden).  For the kick off the K-6th graders made these adorable tea light holders for Halloween. 
 Your library resources available anytime, anywhere
MeL
www.mel.org

MeL is the library to library share.  You can request books, books on cd, movies and music from libraries all over the state.


Join the library on Good Reads and  be sure to friend us!
Good Reads
 - Book reviews, top sellers, author interviews, and news headlines
- Work and research from the office or from home, anytime
Links to Community Organizations
Allegan County Family Resource Directory
Allegan County Libraries

Local Churches

Allegan County Great Start Collaborative

Allegan County Historical Links