Welcome to the J.C. Wheeler Public Library
The J.C. Wheeler Library is located in the heart of Martin, MI across from the Elementary School and Fire Barn/Township Hall.
Now you can check out our library catalog, renew books, all kinds of other things as well from your phone!  Google Store App     iphone App
SAVE THE DATES!
Scandalous Allegan County talk with Scott Kuykendall at the Township Hall on Monday October 24 at 6pm
October 22nd from 10-1 we will have a book signing with Skip Coryell
(more about his books here)
It's back to school time!  Stop in to the library to find books for your kids to read, pick up books on the subjects they are studying about, join our 1,000 Books Before Kindergarten club or (gasp!) get a book to read for yourself.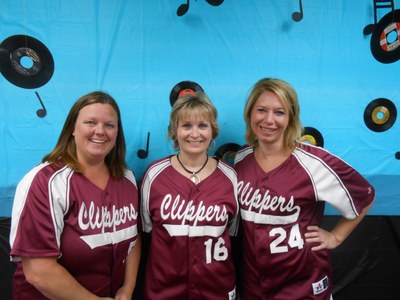 Miss Regina, Miss Alicia, Miss Denise
----------------------------------------------------------------------------------------------------------------------------------------------------
Follow us on Facebook to keep up to date on fun activities!
https://www.facebook.com/MartinJCWheelerLibrary
Like our Website?  Then you'll LOVE our BLOG.  Check it out and be sure to subscribe to get all our fun posts! 
http://martinjcwheelerlibrary.wordpress.com/
Book Club
We met on August 22nd to discuss  House Calls and Hitching Posts by Elton Lehman.  We decided we are a fan of veggie straws.
We own a copy of House Calls and Hitching Posts so if you would like to read this nonfiction book, you can check it out here!
Our next book club book is a book by an author we have read before.  We read Clayton's The Wednesday Sisters and this is her latest book to date.
We will be meeting on Monday, September 26 at 1pm to discuss this book (over food, of course!).    If you would like a large print book, click HERE.  If you want to order this book from MeL in normal type, click HERE.   Kindle edition HERE.  Nook edition HERE.  Free Library check out as an ebook (last check, there was a hold wait on it) click HERE.
Book Club is a laid back gathering that has so much fun talking about the book and life and eating lots of good food.  Join us at any gatherings!
 Teen Council is for anyone in 7-12 grade.  We will be meeting again on October 24.  Stay tuned for more information!
Don't forget to about Football Pics!  If you are not on the email list, let us know.  Every week we send out that weeks football games, you choose what team you think will win and who ever gets the most answers correct gets a prize from the library. 
Toddler Time kicked off on September 20th.  We get together every Tuesday at 10:30am.  There is a time to color, then singing, story time, craft to make, snack to eat and play time with toys.  Every week we try to update
facebook
with that days Toddler Time.  Come on out and join in the fun!
Story Time is getting a new twist on an old favorite.  We will have Saturday Story Time twice a month.
One Saturday we will have a movie and one Saturday we will have a K-6th Program. 
We will see how this new twist on Story Time goes and re-evaluate after Christmas.  Let us know what you think of the new program plans!
Dates to Save:
Family Flix movie day:  October 15
K-6th Halloween Program: October 29
 Your library resources available anytime, anywhere
MeL
www.mel.org

MeL is the library to library share.  You can request books, books on cd, movies and music from libraries all over the state.


Join the library on Good Reads and  be sure to friend us!
Good Reads
 - Book reviews, top sellers, author interviews, and news headlines
- Work and research from the office or from home, anytime
Links to Community Organizations
Allegan County Family Resource Directory
Allegan County Libraries

Local Churches

Allegan County Great Start Collaborative

Allegan County Historical Links