Welcome to the J.C. Wheeler Public Library
The J.C. Wheeler Library is located in the heart of Martin, MI across from the Elementary School and Fire Barn/Township Hall.
Now you can check out our library catalog, renew books, all kinds of other things as well from your phone!  Google Store App     iphone App
THANKSGIVING HOURS
Wednesday 10-5
Thursday, Friday, Saturday, Sunday  CLOSED
Monday, back to normal hours
Family Flix
Saturday, December 3rd 10:30 am
Click here to see the movie trailer
 SANTA IS COMING!

December 10th at 10:30 am
Stop in to the library to find books for your kids to read, pick up books on the subjects they are studying about, join our 1,000 Books Before Kindergarten club or (gasp!) get a book to read for yourself.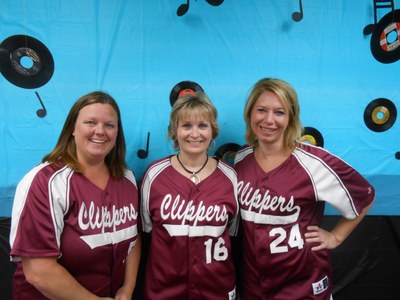 Miss Regina, Miss Alicia, Miss Denise
----------------------------------------------------------------------------------------------------------------------------------------------------
Follow us on Facebook to keep up to date on fun activities!
https://www.facebook.com/MartinJCWheelerLibrary
Like our Website?  Then you'll LOVE our BLOG.  Check it out and be sure to subscribe to get all our fun posts! 
http://martinjcwheelerlibrary.wordpress.com/
Book Club
For our October Book Club we discussed Frankenstein.  The overall feeling of this book seemed to be "I would NEVER have read this, I'll never reread it, but I am glad that I did read it."
Anyone who has read the entire book of Frankenstein may agree with this.  This book brought all kinds of discussion and if you click the book above, it will take you to the annotated version that many of the book clubbers read.
It was also a celebration day!  We celebrated five years as a book club!  Julie, who has read every single book and we think has even attended every book club, was awarded some dark chocolate.
Our next book club will be on Monday, November 28 at 1pm.  We will be discussing the book Go Set a Watchman.  If you would like to order a copy you can HERE.  This book is probably going to bring all kinds of conversation.  Join in that conversation with us!  We'll meet at 1pm to eat some food and talk about this book, To Kill A Mockingbird and probably The Mockingbird Next Door as well. 
 Teen Council is for anyone in 7-12 grade.  We will be meeting again on November 28 at 3pm.  Plan to work on our Teen Council Christmas Tree and we will also be talking about our Christmas party we are busy planning for you!
Don't forget to about Football Pics!  If you are not on the email list, let us know.  Every week we send out that weeks football games, you choose what team you think will win and who ever gets the most answers correct gets a prize from the library. 
Toddler Time kicked off on September 20th.  We get together every Tuesday at 10:30am.  There is a time to color, then singing, story time, craft to make, snack to eat and play time with toys.  Every week we try to update
facebook
with that days Toddler Time.  Come on out and join in the fun!
Story Time is getting a new twist on an old favorite.  We will have Saturday Story Time twice a month.
One Saturday we will have a movie and one Saturday we will have a K-6th Program. 
Dates to Save:  SANTA IS COMING!!!!!  December 10 at 10:30.  Don't miss this event!
 Your library resources available anytime, anywhere
MeL
www.mel.org

MeL is the library to library share.  You can request books, books on cd, movies and music from libraries all over the state.


Join the library on Good Reads and  be sure to friend us!
Good Reads
 - Book reviews, top sellers, author interviews, and news headlines
- Work and research from the office or from home, anytime
Links to Community Organizations
Allegan County Family Resource Directory
Allegan County Libraries

Local Churches

Allegan County Great Start Collaborative

Allegan County Historical Links